Forrest's Musical Background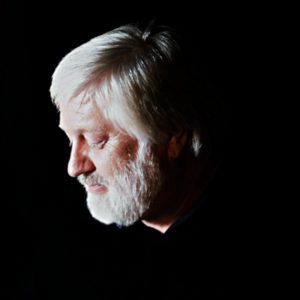 Although primarily self-taught on guitar, bass, drums, keyboards, recorder and clarinet, Forrest began his musical journey as a pre-teen playing trumpet in elementary school, moving to the baritone horn in high school. Abandoning trumpet, baritone horn, and the school band program in his late teens due to boredom and frustration, he, instead, turned his efforts to the relentless pursuit of mastering the guitar and assembling the players for his first of many rock bands. Making his on-stage debut only months after acquiring an electric guitar, Forrest has never turned down the opportunity to play for an audience, experiencing everything from traveling around the Pacific Northwest while playing in cover bands to hiring on as the bass player in a local theater's production of The Best Little Whorehouse in Texas.
Gifted a guitar for his 12th birthday, Forrest found he had a natural rapport with the instrument. Although attempting to take lessons ended with the instructor, mysteriously, not showing up after the second lesson, Forrest persevered. Guitar Player magazine, the few books he could get his hands on, and recordings of his favorite bands became his teachers. Copying songs by ear from KISS, Ted Nugent, Judas Priest, AC/DC and other hard rockers of the day provided a foundation which eventually led to exploring the progressive rock and jazz fusion music of players such as Steve Morse and Al Di Meola, then, ultimately, discovering the guitar playing and eclectic compositions of Frank Zappa.
Zappa's love of classical composers Stravinsky and Varese planted the desire in Forrest to understand orchestral writing and to study the works by the great composers from Bach to Wagner, Gustav Mahler being a particular favorite.
Just entering his 20s, Forrest was asked to take over the full-time guitar teaching position at a local music store so the owner could concentrate on repair and sales. Today, with more than 30 years teaching experience, Forrest has the knowledge, techniques, and tools for helping players reach their full potential on the guitar.